Scout Oath
On my honor I will do my best
To do my duty to God and my country
and to obey the Scout Law;
To help other people at all times;
To keep myself physically strong,
mentally awake, and morally straight.
Scout Law
A Scout is:
Trustworthy, Loyal, Helpful,
Friendly, Courteous, Kind,
Obedient, Cheerful, Thrifty,
Brave, Clean, Reverent
Learning How to Tie Knots
Boys Life has a great video called Learn to Tie Knots:   Click here
Or you could try Animated Knots by Grog: Click here
Bowline Knot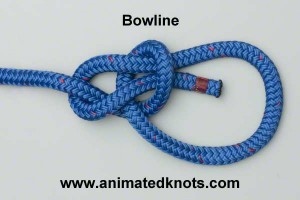 The bunny comes out of the hole, runs around the tree, and goes back in the hole.
Square Knot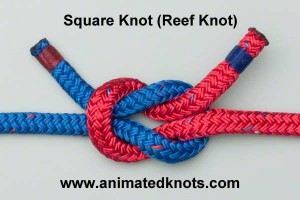 A half-knot is the first thing you do in tying a shoelace. A square knot is what most people think of when they hear "knot," two half-knots in opposite directions.
Hitches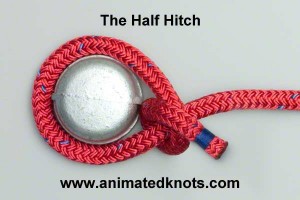 Check either of the above links for videos on how many knots are done.